The first day of mass immunization against coronavirus in Zagreb created long lines, and citizens, who wait for several hours, are dissatisfied with the offer of vaccines.
The Croatian portal Index writes that a woman from Zagreb, when she heard that she would receive the AstraZeneca vaccine, turned angrily and left the line.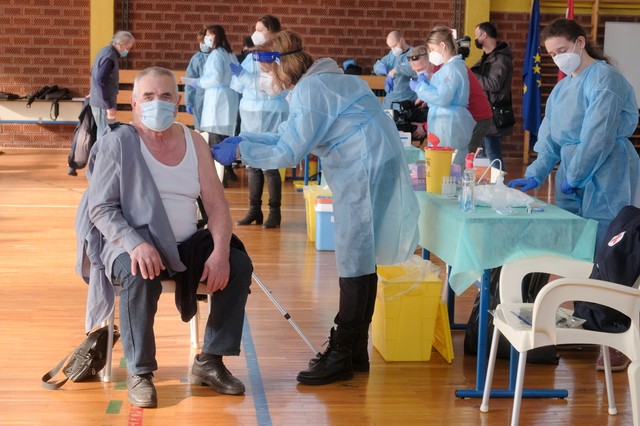 The vaccination started at 9.00, and the citizens started gathering in front of the checkpoints two hours earlier. Among them were those who had an appointment at 2 p.m.
By 9.00, a row several hundred meters long was created, Index reported from the scene.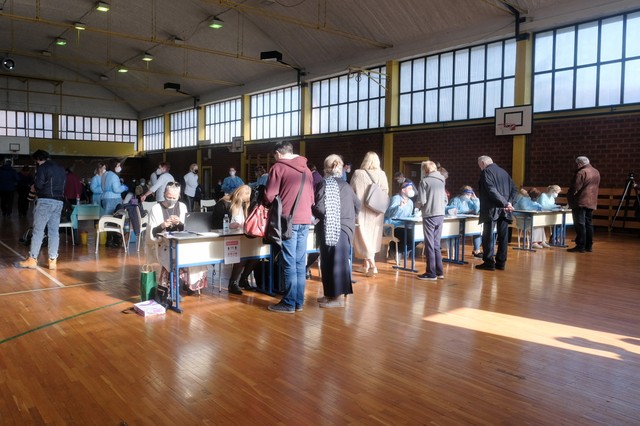 – There was chaos. It is completely disorganized. I ordered for 9.00, but when I see this speed, obviously I will wait for hours. People who came early created chaos. I arrived before 9:00 and it was already my turn. I think there will also be a problem with parking. There are a lot of older people who came by car. I'm afraid everyone will end up with AstraZenek. I have two elderly parents over the age of 90 at home. For a year, I avoid a normal life so as not to infect them. That is why I decided to get vaccinated – said a man from Zagreb.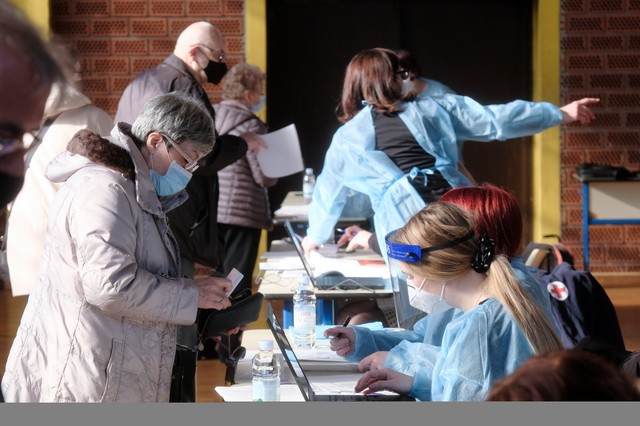 "Organization is zero"
Citizens complain that they do not receive vaccinations according to the deadlines, but how someone stood in line.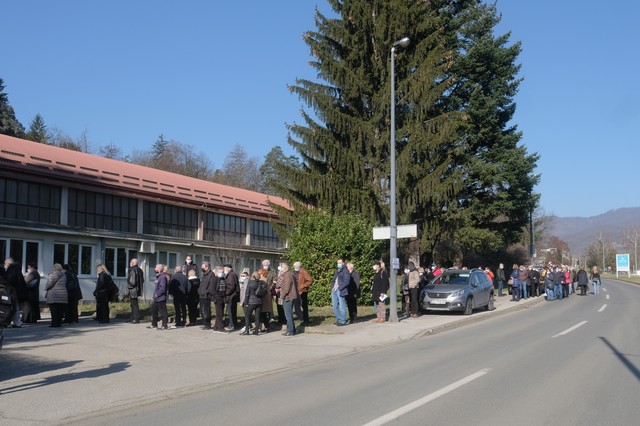 – The organization is zero. It would have been better if it had gone through health centers, then such chaos would not have occurred. Instead of receiving by appointment, it is received as who stood in line. We do not like this organization at all – said a woman from Zagreb.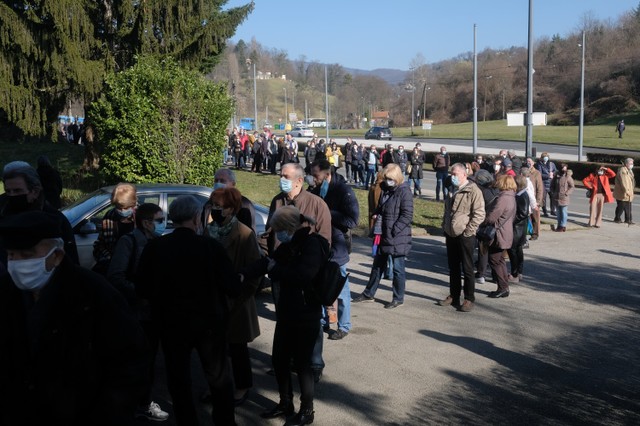 Citizens have been waiting in lines for a long time, and they are also protesting that there are no more vaccination points.
– Many come late and move forward. Too bad it's not at more points. We came from Kustošija. We have health centers there, we also have sports halls – said one married couple.
– We've been waiting for an hour and a half. Organization is a disaster. Why, for example, those who are very old and disabled, and who, of course, we release before the order, did not schedule in the health center? one lady asked.
Capak: Queues out of fear of people not getting the vaccine
The director of the Croatian Institute of Public Health, Krunoslav Capak, stated today that he was sorry that long lines were created at the points for mass immunization in Zagreb and that, as he said, the elderly and the sick had to wait in line.
"As you can see, we are starting the second phase of vaccination … This is one contribution to show what we can do and how we will organize vaccination when we have larger quantities of vaccines. This is the best way to use all the doses that come to us in one week." said Capak.
He added that the wish is for immunization to be carried out continuously.
Trying to explain the created lines, Cpapk said at the press conference that their intention was for 70 people to come for vaccination every half an hour.
People, he said, were obviously afraid it wouldn't be their turn so we made a little fuss. "We are sorry that the elderly and the sick have to wait in line," said Cpak, and announced that an online platform for reporting citizens who want to receive the vaccine will be launched soon.
He added that the queues were created probably because the citizens were afraid that the vaccine would disappear, so instead of 9 they came to the reception two hours earlier.
Capak promised that there would be no more such lines and that order would be introduced.
"We calculate that we will have 45,000 vaccinated citizens of Zagreb by the end of the week," said Capak.
#ORGANIZATION #WAIT #HOURS #Long #queues #vaccination #Zagreb #people #angry #lack #checkpoints #VACCINE #OFFERS #PHOTO