The American edition of The New York Times honored the memory of those who died from coronavirus in the United States with a number of February 21, 2021, depicting on the front page a kind of mortality diagram from this disease.
Image of the front page of the newspaper published on Facebook by The New York Times. Each lethal case was depicted with a black dot, respectively, it is possible to distinguish between lighter areas – when the mortality rate was lower, and darker, and in some places even black – when it grew.
"Every point is a lost life," says the signature to the publication.
In the comments to it, people began to share their own stories and losses. Many of the 6.5 thousand commentators wrote that some of their relatives were gone. Others expressed sadness, compassion, urged to wear masks and observe quarantine.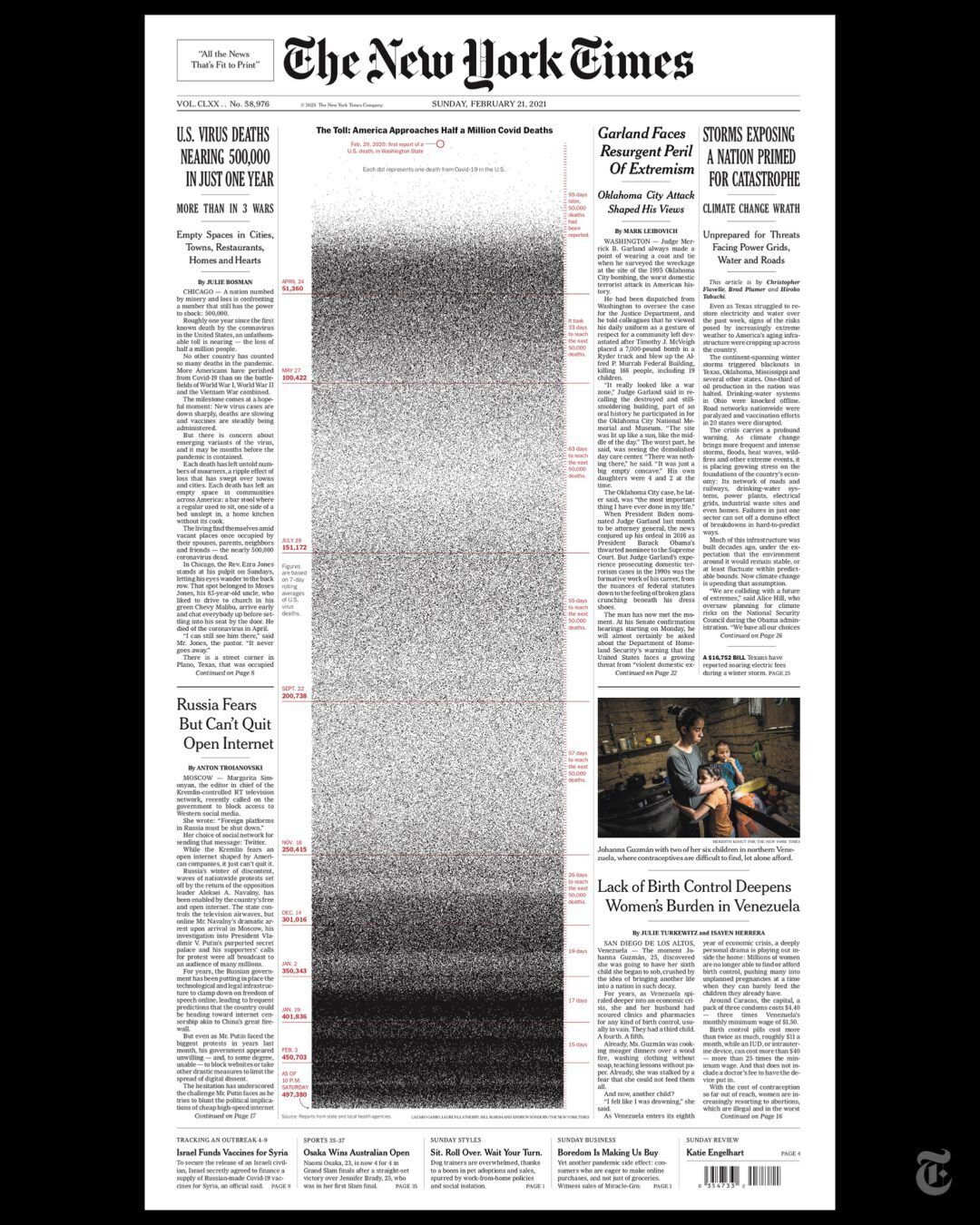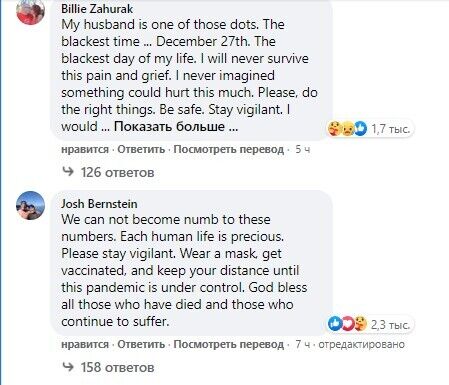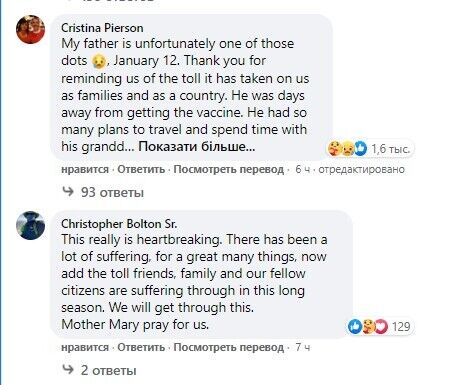 Recall, according to the Worldometers website, as of February 21, 28,752,324 cases of coronavirus were recorded in the United States, 510,930 people died from the disease.
Earlier, the American edition of the Daily Mail wrote that due to the COVID-19 pandemic, 2020 will be the deadliest year in US history. Even though the country has begun mass vaccination with two drugs, it may take several more months before vaccinations stop the spread of the virus.
As OBOZREVATEL reported:
#showed #COVID19 #killed #Americans