Protesters threw bottles, oysters and trash cans at Barcelona police during the sixth night of the conflict following the arrest of musician Pablo Hassel for glorifying terrorism and insulting the Spanish monarchy in his songs.
Hassel's nine-month prison sentence has sparked discussions about freedom of speech in Spain and demonstrations that sometimes accompany violence.
"You taught us that it is useless to be calm," reads one of the banners carried by the protesters.
Catalan police said that five people were arrested for robbing stores and that one police officer was injured. According to police, about 1,000 protesters gathered in the city.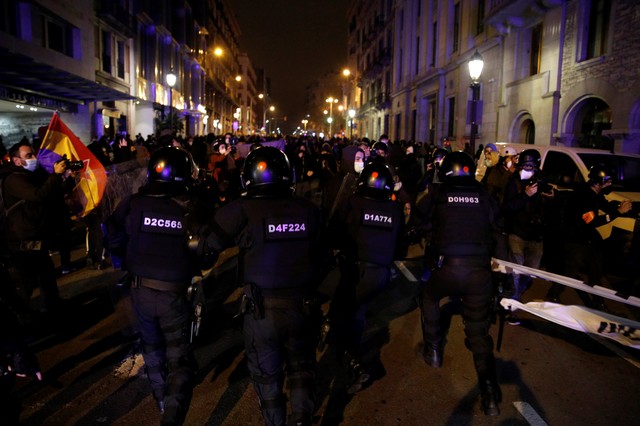 According to the city authorities, during the five nights of protests, shoplifting and burning of containers caused damage estimated at 900,000 euros in Barcelona.
Since Tuesday, February 16, when Hassel was arrested, more than 95 people have been arrested throughout Catalonia and other Spanish cities. One person suffered a severe eye injury during the conflict in Barcelona, ​​which raised the issue of investigating police tactics.
#taught #useless #calm