The family of 11-year-old Cristian Pineda, who froze to death in the US state of Texas, filed a $ 100 million lawsuit against the electricity company for "gross negligence".
The cold weather caused by the blizzard in the US state of Texas paralyzed life. The electricity and heating needs of millions of people cannot be met in the state where energy resources are damaged.
It has been stated that nearly 70 people have died in freezing cold and fires so far. The sale of energy to foreign countries was banned in the oil producing state. Thousands of people rushed into the markets, empty shelves appeared.
Living conditions in the state of Texas have deteriorated, officials announced that at least 14.9 million people suffer from lack of access to clean water.
RECORD ACTION TO ELECTRICITY COMPANY
It was stated that the family of 11-year-old boy named Cristian Pineda, who died in the mobile home in Conroe, Texas, froze last week, is preparing to sue electricity companies for $ 100 million due to 'gross negligence' regarding the death of the child.
class="cf">
Autopsy experts claim that 11-year-old Cristian died of hypothermia.
FROM FREEZING COLD POLES
According to meteorologists, the cold weather was stated to be the result of a powerful high pressure system from the Arctic.
It was stated that unusual weather conditions, harsh winter conditions in most cities of the USA, hot currents in the world that balance cold weather in the poles were weakened by global warming and the cold air normally kept in the Arctic Circle escaped south.
THE BALANCE SHEET IS INCREASING
According to the news in TRT News, the freezing cold in the USA caused nearly 70 people to die. In many states, especially Texas, people were deprived of electricity and basic needs, and the cases of hypothermia increased.
The number of deaths from carbon monoxide poisoning and hypothermia is increasing across the country.
It was reported that an 11-year-old boy died in his bed due to a sudden drop in body temperature in Texas, where power cuts were experienced and adequate warming was not provided.
class="cf">
At least 77 cases of hypothermia were recorded nationwide.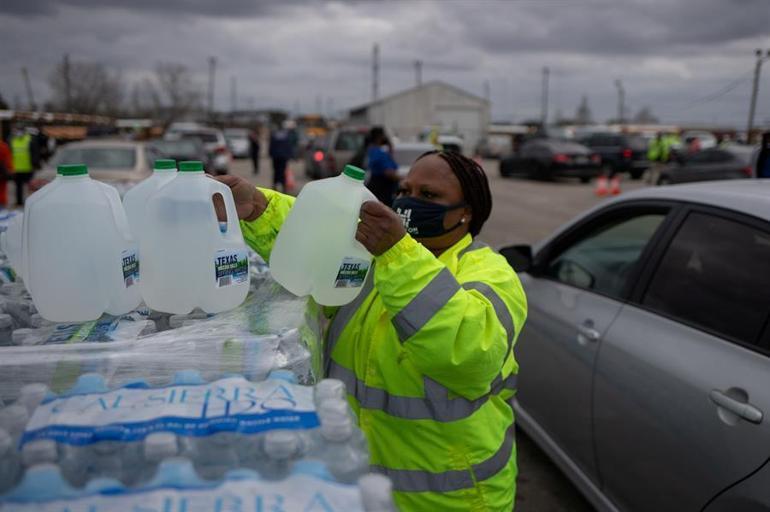 The New York Times wrote that a 75-year-old named Carrol Anderson, who survived with an oxygen cylinder, died in Texas due to a power outage.
Generators operated as a result of interruptions triggered carbon monoxide poisoning.
In Texas, authorities asked the public to boil tap water before consuming it due to power outages affecting water treatment centers.
#Snow #disaster #Texas #million #dollar #negligence #case #cold #death