The war in Donbass is likely to be frozen, but overall, the Kremlin and Ukraine have no prospects. The Armed Forces of Ukraine (AFU) can give a serious rebuff. But with Crimea, the situation is different: under the rule of Vladimir Putin, he will not return back to Ukraine, said Russian opposition politician Leonid Gozman in an interview with OBOZREVATEL.
– In his recent interview with OBOZREVATEL, Russian opposition leader Gennady Gudkov said that Putin would like to fight with someone, but not with anyone. Ukraine is too tough, and other countries are busy with other problems.
– I'm not sure that Putin wants to fight. What you definitely shouldn't do is make an idiot out of your opponent and underestimate him. This is always very dangerous. Putin is a smart man, at least he was. Of course, absolute power corrupts and a person seems to become dull, but he cannot but understand that the part of society on which he relies will not forgive him for human losses. You see, everything is fine: to crush the Bandera supporters, and to crush someone else – all this massively pleases the racist society with prejudices. In this sense, for them both Poles are scoundrels, and Estonians are fascists and so on. But this is exactly until the moment when this spectacle is free from the point of view of human lives.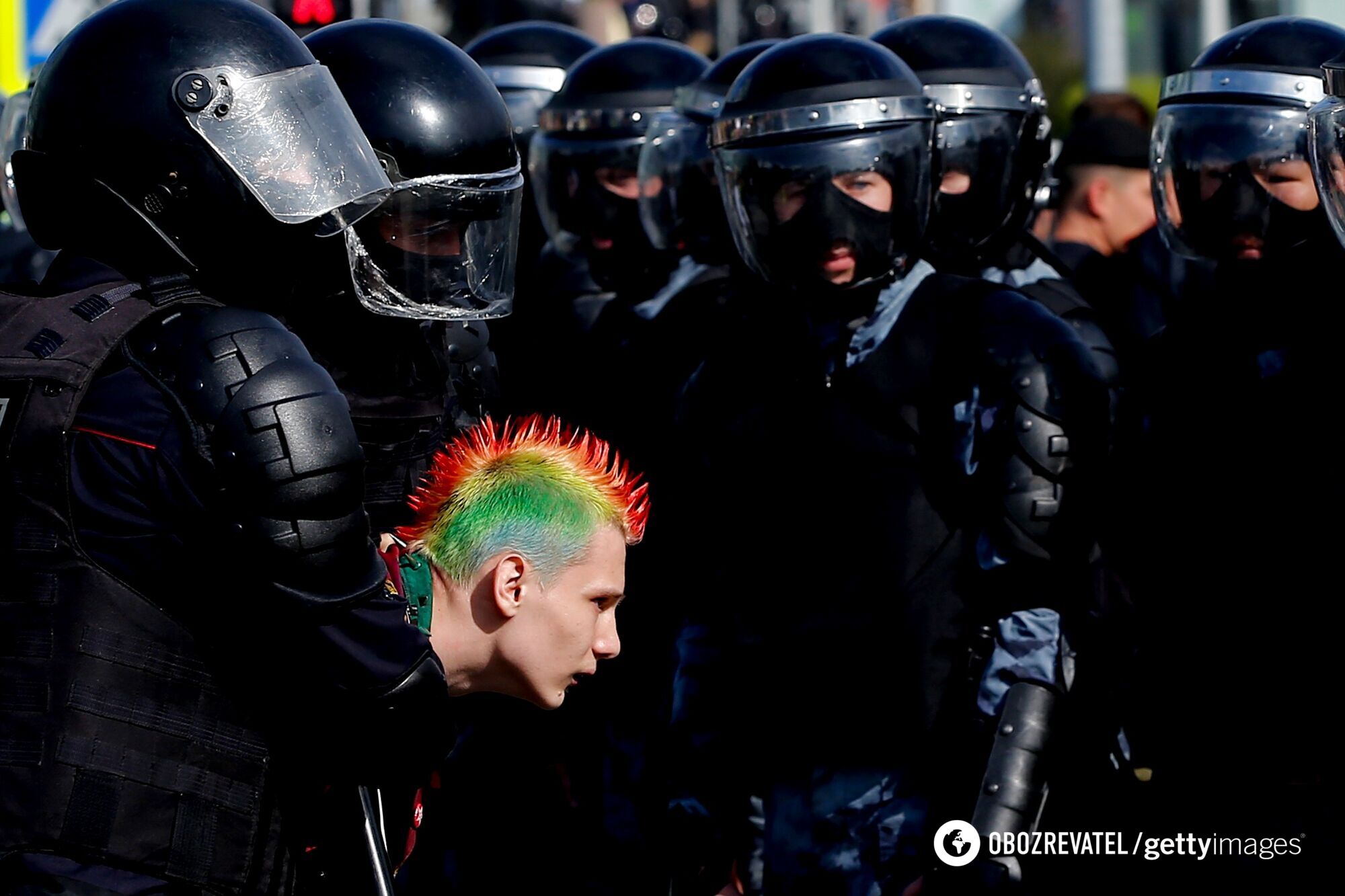 Therefore, by the way, in the Kremlin, and classified human losses in undeclared wars. Vladimir Vladimirovich very carefully gets into all sorts of military adventures so that he can get along with the forces of mercenaries, for whom no one will cry. They may or may not have a family, the devil only knows. A very special category, criminal. So far, you can fight with their forces, because the losses among them will not worry anyone.
– What is happening in Russia now? Will the protests over Navalny's arrest intensify, but will he be released?
– No, Navalny, of course, will not be released, otherwise it means recognizing the victory of the protests. You can already and immediately shoot yourself. Therefore, no, Navalny will not be released. If Putin stays longer than his due date, Navalny may be given another article… For example, "treason". By the way, this is also a "handy and good article". I think Navalny will sit exactly as long as Vladimir Vladimirovich is on the throne in Moscow.
As far as the intensity of the protests is concerned, I would not focus solely on quantitative data. Protests are taking place more in big cities and the authorities are ready to take absolutely harsh immoral measures to suppress them. Navalny's headquarters did the right thing by announcing a break. It makes no sense to put people under sticks when there can be no immediate victory. We are entering the stage of positional struggle.
Now the most important thing is to preserve exactly what psychology calls identity, that is, identity. So that a lot of people continue to feel like active opponents of this regime.
– What will it give?
– Recently there was an action with flashlights, which attracted public attention due to the idiotic reaction of the authorities to it. The whole country learned about her. A high school girl, a daughter of my friends, came back from school and said that I had to go out with flashlights on the street. When her parents asked her how she knew about this action, she replied: "It was the teacher who said that there will be an action with flashlights on Sunday, and in no case should you participate in it."
You see, our regime, of course, will collapse, but not only under the blows of the Protestants. It will collapse because rotted from the inside. All power is already covered in mold.
– What policy can the Kremlin pursue in relation to Ukraine, especially in the Donbass? Political negotiations are at an impasse and shelling is intensifying. What does this mean?
– In the Kremlin they live like in the movie Groundhog Day. They don't want the future – only the present. They preserve everything because they don't see a good future at all. There is no such feeling: now we will defeat the Banderaites, liberate Kharkov and Kherson, and then, finally, a happy life will come. There are no such prospects with Ukraine.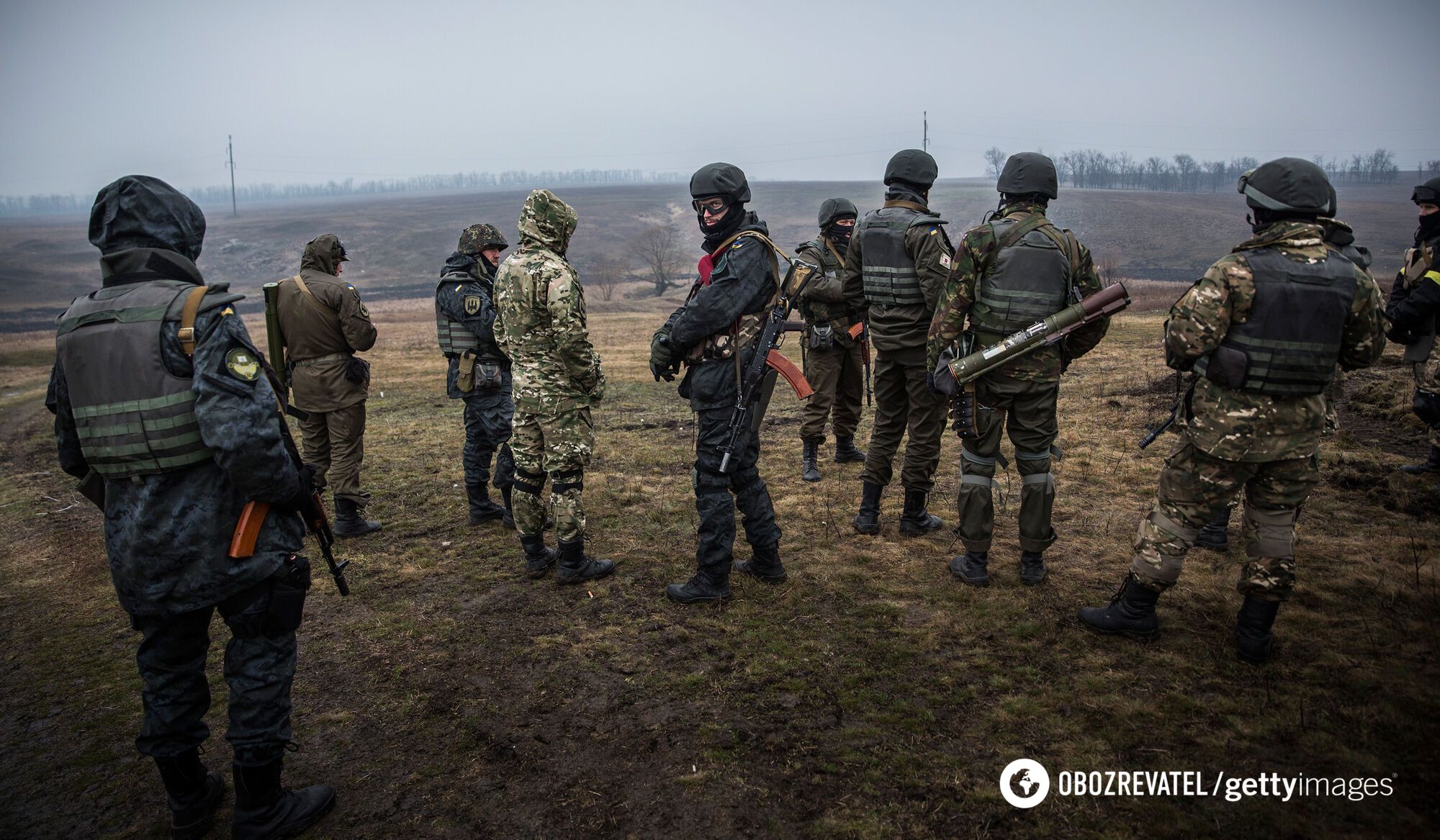 I want to hope that our authorities understand that your Armed Forces are now strong enough to give a serious rebuff. Yes, Russia has nuclear weapons. But they are not yet crazy enough to apply it. So in this sense, it seems that there is an advantage, and there is no advantage. It is obvious that the Kremlin does not have a strategy, and I hope that it will not go on the attack after all.
It will be associated with large losses in manpower, which is too risky. Most likely, Donbass will be frozen, and not because they are waiting for something, but because they do not know what to do next. In the beginning there was a strategy, they went on the attack because they wanted to seize, tear away eight southeastern regions from Ukraine, make a puppet state on this territory, and perhaps even annex it to themselves. Thank God this did not happen, and they do not know what to do next. Although the most correct thing would be to leave Donbass.
Crimea Putin cannot give, you will get it back only after him… It must be understood that under Putin in power, Crimea will never become part of Ukraine. This is the reality.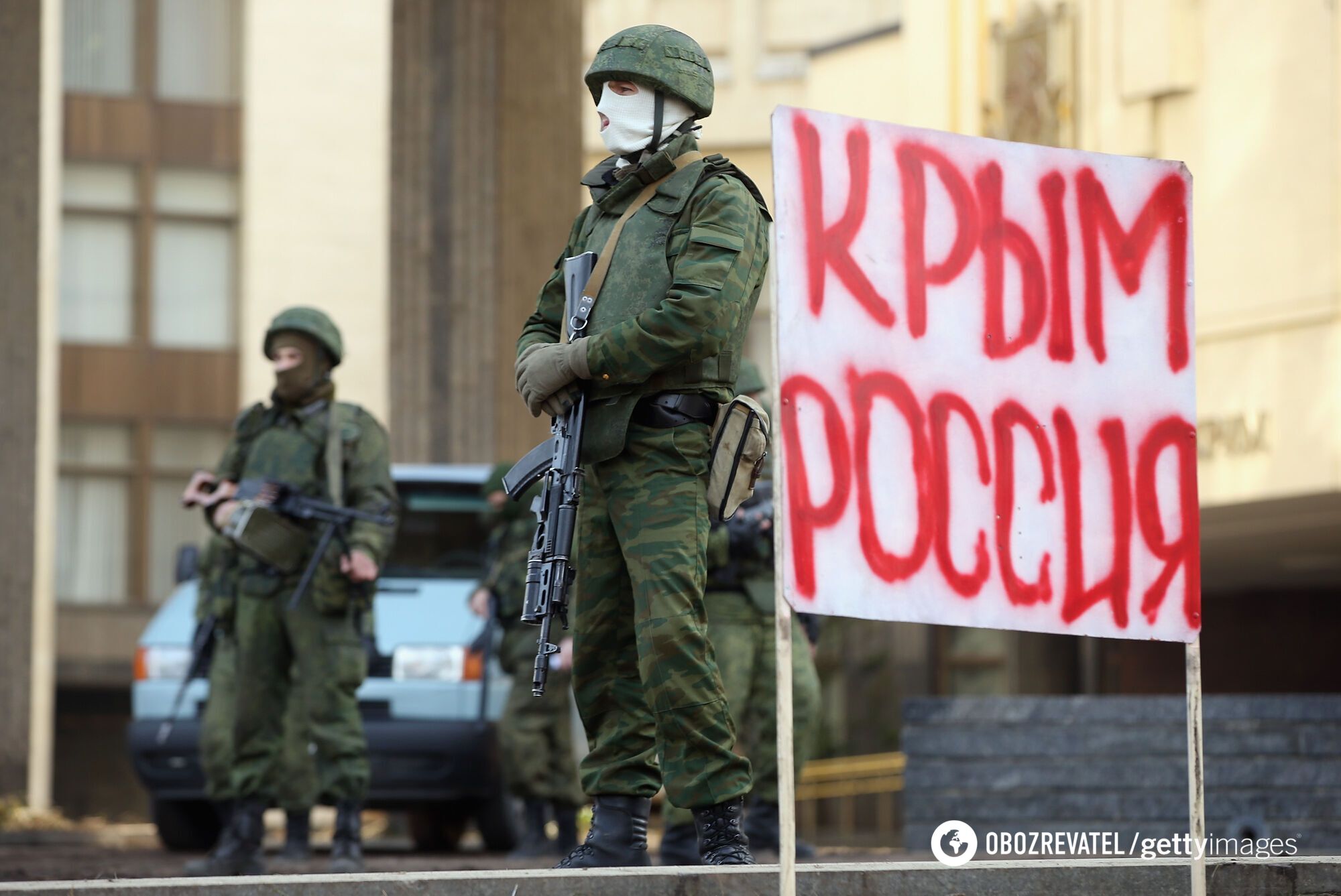 – But it would be possible to leave Donbass?
– Can. They could say that they fulfilled their mission there, did not allow the prohibition to speak Russian and other such nonsense. Putin can leave Donbass only if he saves face. Otherwise, he cannot do it. Then what should be done? We need to sit down with Zelensky and come to an agreement. Say: "Listen, Volodya, come on, so this: I will say this, you will say this. Then I am with my people, and you are with yours, and we will slowly leave. Here is the schedule of our departure, transfer of control over the border, the leaders We will take this "lugandon" to our place, but don't interfere. "
There should be some kind of agreements. But to achieve them, you need to trust each other. Likewise, the line officers agreed among themselves even at the end of the most terrible wars. Like, listen, man, why are we going to kill people in vain, let's do it like this. At one time, Washington and Moscow were able to establish a direct line, a red telephone between the White House and the Kremlin, in case of a threat of nuclear war, so that the USSR Secretary General and the US President could agree on something over the phone.
But the level of mutual relations of political structures between Ukraine and Russia is such that this cannot be done. Unfortunately, this approach is not possible. Although everyone understands Russia lost the campaign in Donbass. Our gain is the capture of the whole so-called Novorossia… And the fact that we are holding these two cities, which are like a suitcase without a handle, and we keep there some kind of punks who periodically kill each other – who is happy about that? Nobody.
– Considering the rhetoric of the new American administration towards Russia – what will be the future relations between the countries? And Lavrov said that Russia is ready to break off relations with the European Union.
– Lavrov got excited, then his older comrades corrected him. That's the problem. There are 20-25 people around Vladimir Putin who have nothing to lose and who should live in Russia in territories protected from grateful people. But there are the top ten thousand who are not under sanctions and who want to spend money wherever they want. They have where to go, where to live – that's why both Peskov and the Russian Foreign Ministry quickly corrected the words of their own minister. Nobody wants such a break.
As far as relations with the United States are concerned, I am greatly surprised by one thing. Compared to Trump, President Biden has very tough rhetoric. But Trump did not want to sign a treaty on the limitation of strategic offensive arms, and Biden immediately extended it. It's amazing after all. Putin talked about extending the agreement for a year, and Biden extended it by as much as five. That is why Biden gave such a gift – it is not clear, to be honest. So I don't know what Biden is going to do.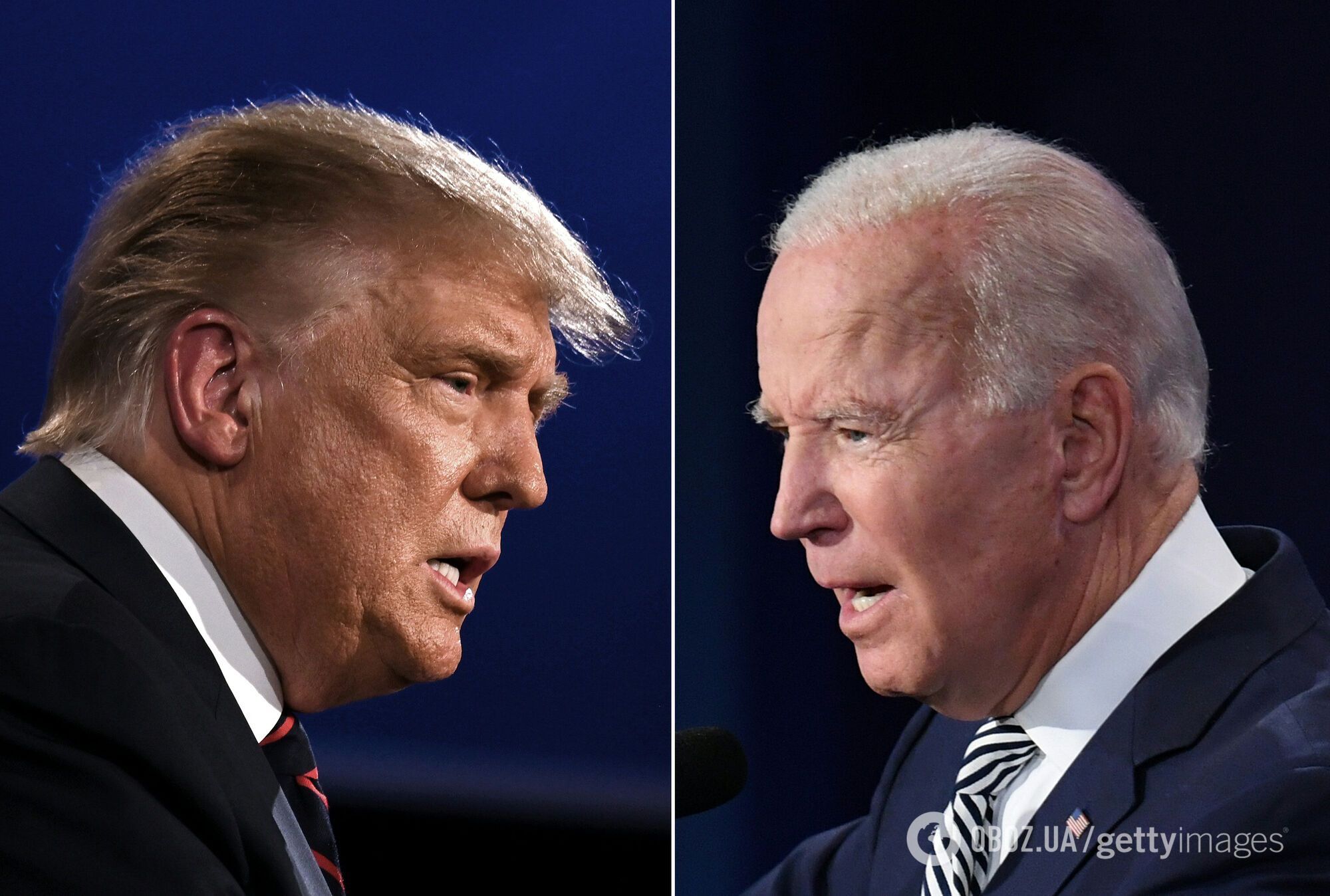 Three things are obvious. First, Biden won't surrender Ukraine the way Trump could, and even wanted to do it, Congress just didn't give him… Second, Biden understands very well who he is dealing with. And third, he is faced with a historic task of fantastic importance and complexity – the restoration of the unity of America. And so, generally speaking, he doesn't give a damn about anything, I think. He needs to deal with his country, which he will do. And international problems will remain at the level "so as not to go further."
#Russia #lost #Donbass #Biden #surrender #Ukraine #Putin