It was confirmed by the ministry that there was an armed attack on the convoy of Libyan Interior Minister Fethi Başağa in the capital Tripoli.
In a statement made by the Libyan Ministry of Interior, it was stated that on the way to Başağa's residence, where he resided in the Canzur region in the west of Tripoli, at around 15.00 local time (TSI 16.00), his convoy was fired with machine guns from a heavy-duty pickup vehicle.
It was noted that Başağa survived the attack "without any harm" and was in good health.
In the statement, it was reported that the bodyguards intervened in the vehicle where the attack was carried out, and it was informed that a bodyguard was injured as a result of the clash with the armed group, one of the attackers was killed and the other two were caught.
In the statement, it was also reported that the issue was transferred to the Chief Prosecutor's Office and legal action was initiated to ask the perpetrators of the attack to account.
class="cf">
Libyan media reported that the convoy where Başağa was located was attacked in Canzur region, west of Tripoli, and the Minister was in good health.
THE PICTURES OF THE ASSASSINATION ATTEMPT RELEASED!
Images of the armed attack on the convoy where Fethi Başağa was located were published.
Video recordings of the attack on Başağa's home in the Canzur region, west of Tripoli, were revealed.
The footage shows the truck belonging to the Security and Stability Support Unit of the Libyan government and the Başağa's cousins ​​being overturned and gunfire can be heard.
Deputy Ali Abu Zribe told Anadolu Agency that his cousin Rıdvan al-Hengari, who was found in the overturned vehicle, lost his life and the other two were seriously injured.
Zribe accused Başağa and his convoys of causing the death of Hengari and injuring others.
class="cf">
No statement was made from the Interior Ministry regarding Zribe's accusations.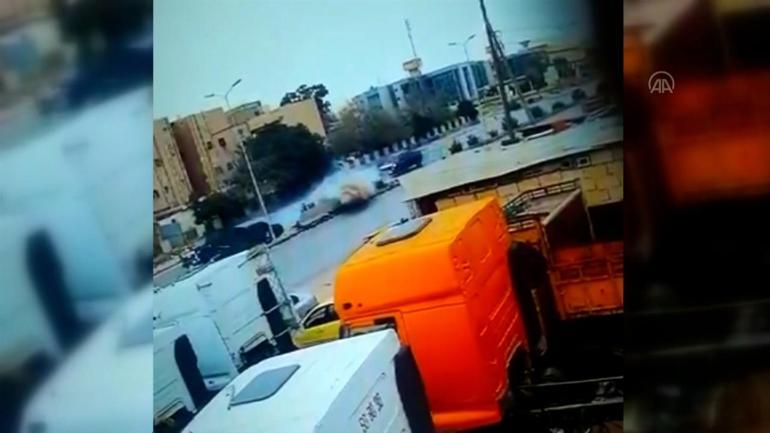 On the other hand, the Security and Stability Support Unit, to which the vehicle involved was affiliated, denied the allegation that the Interior Minister Başağa was assassinated.
In a written statement made by the security unit of the Libyan government, the agency claimed that while the vehicle was returning from its daily mission, Başağa's convoy was encountered on the way and the security team in the convoy opened fire on the vehicle "unjustly".
The statement said, "The incident is due to the lack of coordination and misconduct of the security team of the Minister of the Interior. The Unit denies any assassination attempt against the Minister and the Unit will not let go of those involved in the armed attack on its personnel." statements were included.
#assassination #attempt #reflected #cameras