US-based United Airlines pulled 24 Boeing 777s from flight after the engine caught fire on Saturday.
These 24 planes have the Pratt & Whitney 4000 engine. The US Federal Aviation Agency said the study should focus solely on the distinctive, hollow propellers of these engines used on some of the Boeing 777s.
In the first examinations, it was seen that two propellers in the engine were broken and the others were damaged. Japan also announced that it was closing the airspace for aircraft with this engine. The government notified the country's JAL and ANA airlines its decision not to fly aircraft with this model engine.
class="cf">
A JAL plane had a similar problem after taking off from Naha Airport in December in Japan, and made an emergency landing. That plane used the same engine as the 26-year-old plane that had trouble in the United States on Saturday. According to Boeing, there are 69 aircraft using this engine worldwide.
United Airlines operated the Denver-Honolulu flight, with 213 passengers and 10 crew members. The plane returned to Denver Airport after the breakdown. No injuries were reported in the incident, which took place on Saturday noon in local time. The Federal Aviation Administration (FAA) announced that a malfunction occurred in the right engine of the plane shortly after takeoff.
Passengers reported that they heard a "big bang" shortly after take-off. David Delucia, one of the passengers, said, "The plane started to shake violently. We lost altitude and started to descend rapidly." Delucia added that if the plane crashed, they took out their wallets with her husband and put them in their pockets so that they could be identified.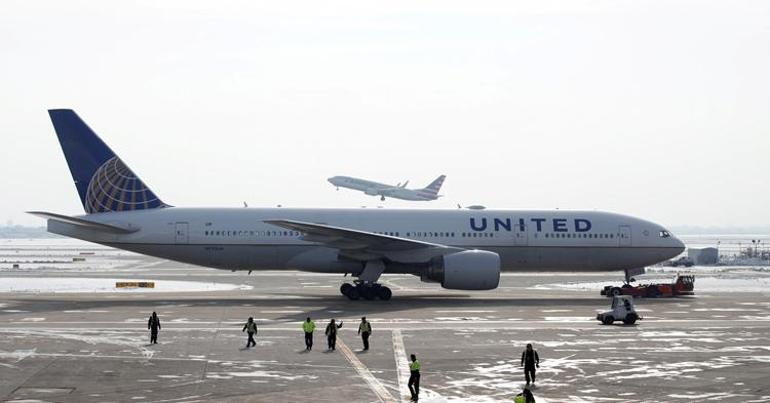 class="cf">
In the images published on the Internet, it is seen that there is smoke from the engine. In a video that is said to have been taken from inside the plane, the outer shell of the engine is seen to come out and burn. It is not common for jet engines to fail. However, malfunctions caused by a rotating part such as a propeller blade and breakage or puncture of the outer shell are occasionally seen.
Parts thought to belong to the engine of the plane fell into the area where the houses were located in the Broomfield area near the airport. Broomfield police asked residents not to touch the parts. It was stated that an investigation would be launched on the subject. Broomfield resident Kieran Cain told CNN that he saw the fragments fall from the plane and immediately tried to protect his children.
"We saw the plane pass and we heard a huge explosion. Looking up, there was black smoke in the sky," Cain said.
#happened #USA #Japan #closed #airspace