On the one hand, we are talking that we will normalize gradually as of March 1. Restrictions on restaurants and cafes, especially the curfews on the weekend, will be relaxed.
But there are still reports from all over the country about the fines imposed on citizens who violate isolation.
Yesterday in Beşiktaş three donuts, out to buy two bagels in total 6 thousand TL fine very was spoken. Moreover, citizens pastry, before you can find simit they had to return home.
It's a heavy price to get air.
The most indomitable advocates of the security measures, which are implemented even though their functions are controversial, and which have now turned into torment for the citizens, are our salt.
Journalist Fuat UgurA dialogue with the police at the weekend reflects this situation very well.
To Fuat waiting for his daughter to leave training in İstinye officers don't wait on the beach that you can't do another that he should wait on the ground they said.
Explaining his permission and justification, Fuat explained that he was not kept in the garden of the school either. Then for the beach you have a special situation is not asked.
Police officers dense from the mansions that they received complaints they said. Sitting by the sea citizens, themselves at home while sitting by the people's gates enjoy the beach in front subtraction they were very uncomfortable.
Are they legally right?
Definitely yes.
Well, the righteous?
Indisputably no.
***
BULDAN 'WITH THE PKK WE HAVE NO DEPARTMENT '…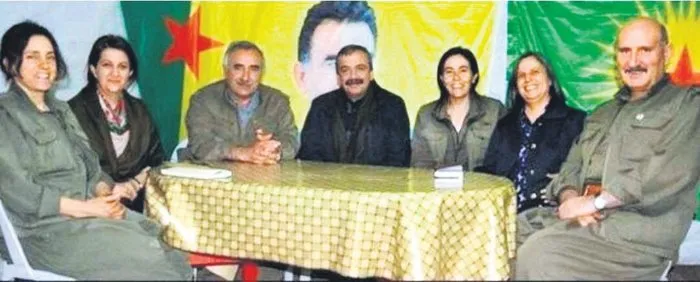 I've been reading the newspapers in amazement for days. As if hdp'n PKK in Turkey a question about his relationship with subject as if there is a sign passionately It is discussed, the same examples are listed over and over again.
Trying to prove the PKK's connection with HDP, which has been continuing terrorism for more than 40 years, is at least Pervin Buldan's discussion started "with the PKK we have no ties "words so funny.
This stage is over. Our problem is that the rule of law is against this link. "hardiness".
Spanish, British and Austrian democracies not condoned "violence in politics instrumentalization " how much passage we give …
Or HDP, armed Liquidation of PKK, its wing whether we can use it for.
Besides, there is an overlooked point in Buldan's statement, which has a lot of deer on it.
Buldan does not say "we have no ties to the PKK." I watched the video, exactly "Our with them that one of our contacts at the moment no" says.
Obviously, after the TSK's operation in Gara Their contact with Qandil is temporary cut as talking or something.
We are all people eating chips, let's not fool each other anymore.
***
MEMLEKET MOVEMENT PARTY? (MHP)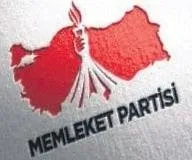 Although the Headquarters managed to cover it skillfully and push it to the bottom of the agenda "With those begging for democracy from the USA, With FETO supporters, I'm parting my ways with Soros. " who resigned from CHP Muharrem İnce continues on its way with determination.
They rented the headquarters building in Çetin Emeç Boulevard in Ankara the other day. Rental and renovation costs of a 6-storey building "cooperative method" would be met.
Yesterday Calendar Newspaper Ankara Representative Zafer Hawk Turkish on social media By the Patent and Trademark Office registered Hometown Party's logo shared.
There are deep traces of the Ministry of Education in the logo. Considering Muharrem Bey's teaching career, the stones fall into place, but the logo has not been officially adopted yet.
Even yesterday, objections were rising, saying "Our name is the Country Movement".
Well, since you're partying, your name "Hometown Movement Party " (MHP) will it be?
In my opinion Hometown Party amount.
#easy #Champ #Whats #left #March