The Israeli-Palestinian peace plan, put forward by former US President Donald Trump in the last year of his term in office, continues to be debated and reacted despite the passage of time. According to the plan announced on January 28, 2020 and called the "Contract of the Century": Palestinians would have some economic gains, provided they recognize Israel as a Jewish state. The state promised to the Palestinian side would exist entirely under the control of Israel. In the plan, which was designed with the goal of "a Palestine without an army and without arms", the occupation in Jerusalem was known for its current form, and the town of Abu Dîs, about two kilometers from Jerusalem, was imposed as the "capital of Palestine".
He also angered JORDAN
The Contract of the Century, which kept a copy of 181 pages, naturally caused a great reaction from the Palestinian side. Jordan, whose population consists of almost 70 percent of Palestinians, was among the countries that opposed the plan. As the Trump administration allocated the funding of the Deal of the Century to the United Arab Emirates (UAE), Egypt and Saudi Arabia, Jordan's control over East Jerusalem was in jeopardy with the deal.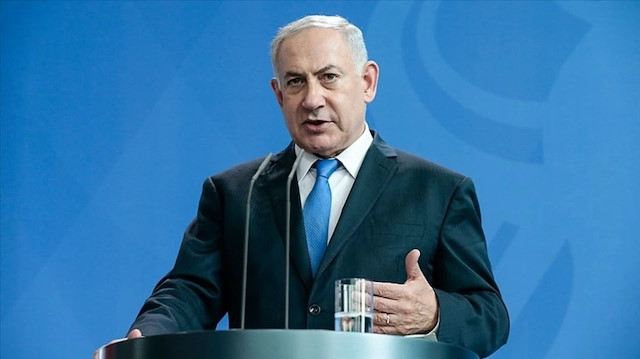 THE SOLUTION IS INVISIBLE IN THE HORIZON
As the Democratic candidate Joe Biden won the elections in the US, eyes turned to the fate of the Deal of the Century. Biden, who favors a "two-state solution" in Palestine and is known for his opposition to illegal Jewish settlements, still supports the process of making peace with Israel in the UAE, Bahrain, Sudan and Morocco during the Trump period, and the decision to move the American embassy to Jerusalem. According to Biden, these developments are not contrary to US interests in the region. Unlike Trump, it is known that Biden, who wants to take some steps to calm the Arab public, will not implement the Deal of the Century. However, there is no concrete solution proposed by Biden and his team for the crisis in Palestine. The new US Secretary of State, Antony Blinken, has already announced that they support the two-state solution, but that the problems are not easy to solve. This, in turn, seems to herald a new vicious circle, in which the legitimate demands of the Palestinians will be lost in the futile negotiation maze.
#Contract #Century #paper